LPC812开发板——Cortex-M0+最小系统板,USB转串口功能,支持ISP下载。现批量供应,欢迎订购。
以下为LPC812开发板产品细节图: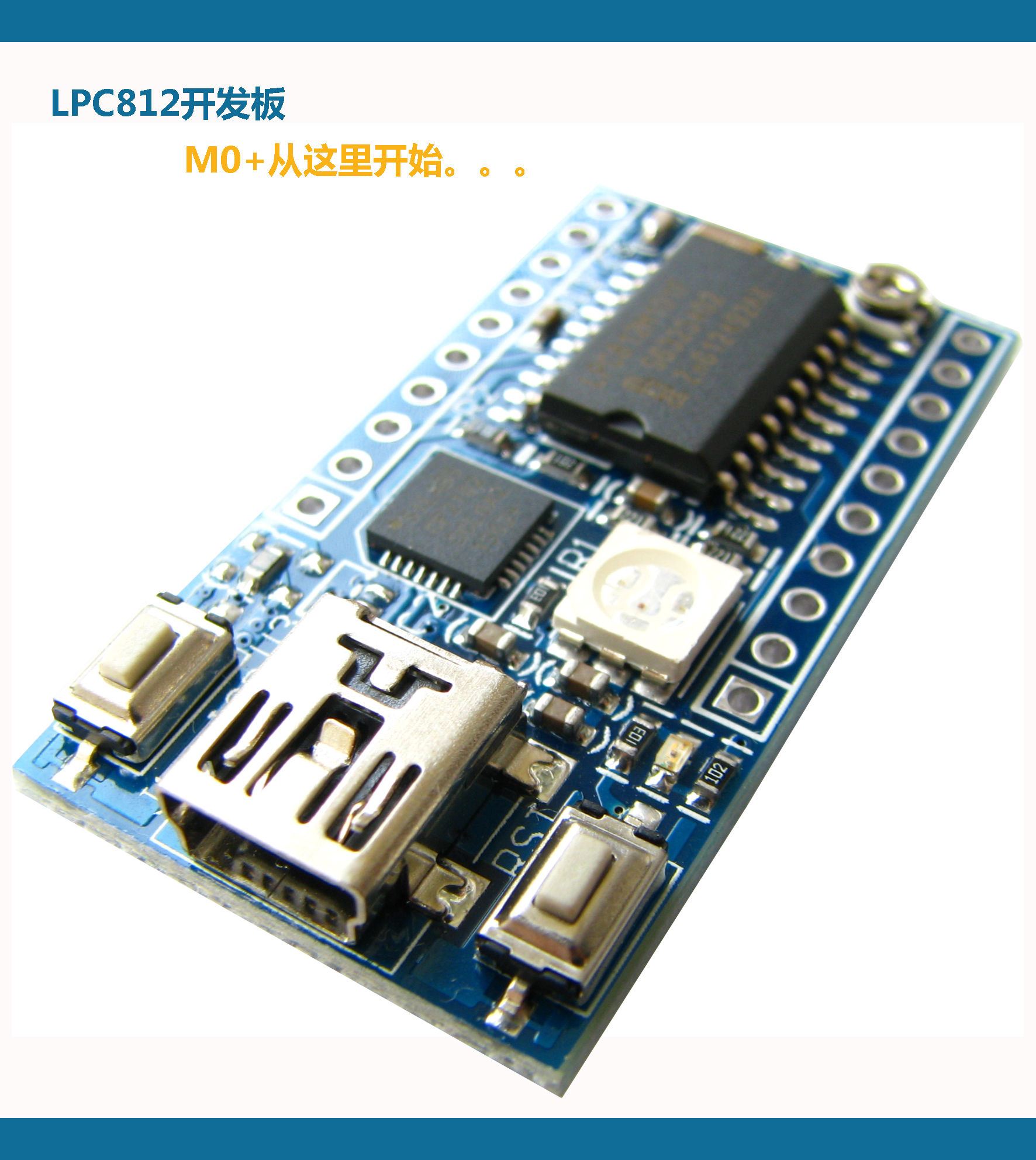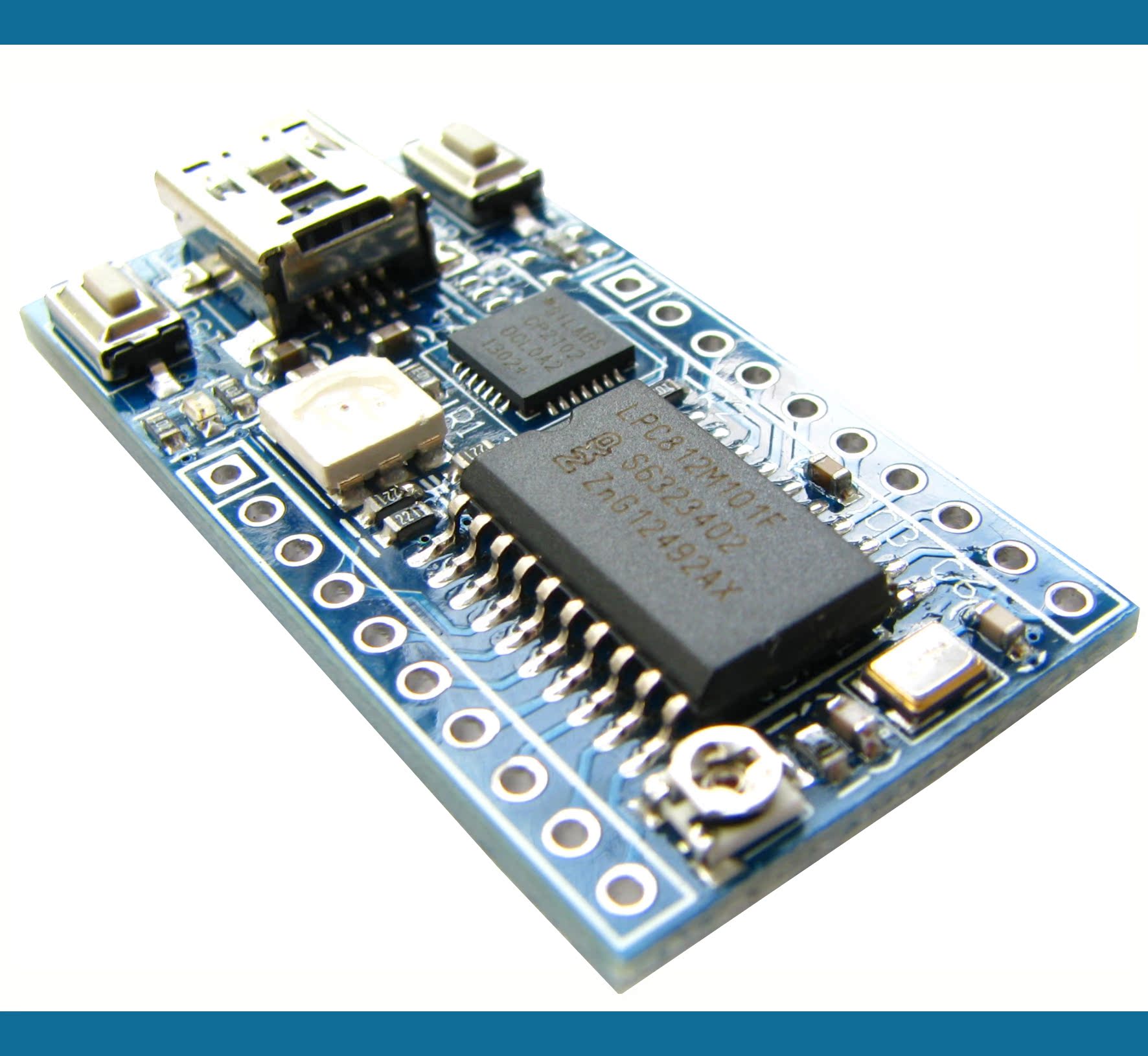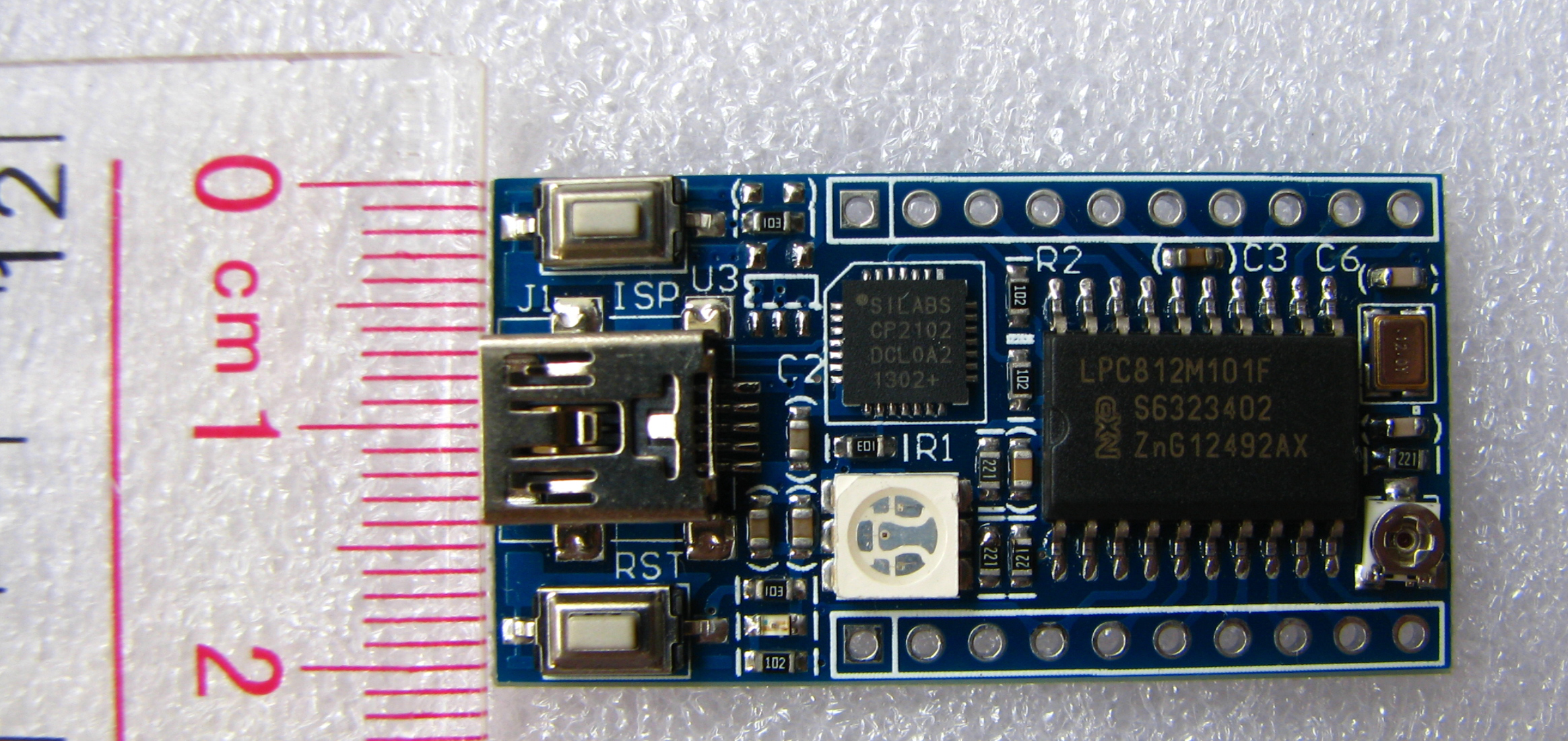 LC812开发板背面图: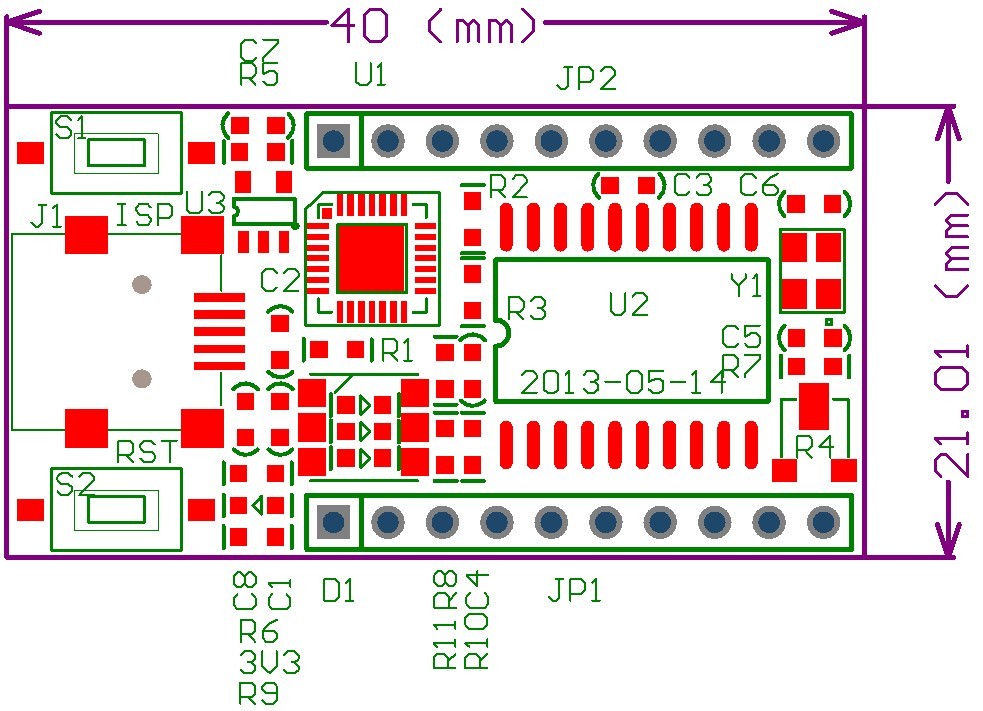 提供的例子程序如下:
ARM Cortex-M0+ processor
- running at frequencies of up to 30 MHz
- Nested Vectored Interrupt Controller (NVIC)
- System tick timer.
- Serial Wire Debug (SWD) and JTAG boundary scan modes supported
- Micro Trace Buffer (MTB) supported.
Memory:
- Up to 16 kB on-chip flash (ISP and IAP via on-chip bootloader software)
- Up to 4 kB SRAM
- ROM API support: Boot loader, USART drivers, I2C drivers, Power profiles
Digital peripherals:
- High-speed GPIO interface with up to 18 General-Purpose I/O (GPIO) pins
- GPIO interrupt generation capability
- Switch matrix for flexible configuration of each I/O pin function
- State Configurable Timer (SCT)
- Multiple-channel multi-rate timer (MRT)
- Self Wake-up Timer (WKT)
- CRC engine.
- Windowed Watchdog timer (WWDT)
Analog peripherals:
- Comparator with external voltage reference
Serial interfaces:
- 3 USART interfaces
- 2 SPI controllers
- I2C-bus interface
Clock generation:
- 12 MHz internal RC Oscillator (IRC)
- Crystal Oscillator (SysOsc) with operating range of 1 MHz to 25 MHz
- Programmable watchdog oscillator with a frequency range of 9.4 kHz to 2.3 MHz
- 10 kHz low-power oscillator for the WKT
- PLL allows CPU operation up to the maximum CPU rate
- Clock output function with divider that can reflect various clocks
Power control:
- Integrated PMU (Power Management Unit)
- Reduced power modes: Sleep mode, Deep-sleep mode, Power-down mode, Deep power-down mode
- Power-On Reset (POR)
- Brownout detect
Unique device serial number for identification
Single power supply
板载功能
USB转串口,可通过FlashMagic下载程序
RGB LED
一个功能按键
一个可调电阻
所有的I/O引出到板边
装箱清单:
LPC812开发板 1块
高速MiniUSB线 1条
开发光盘:附开发环境及所有相关例程,还有相关的手册资料等。

联系QQ:690971654
电话:020-61392789
手机:15360803087
淘宝店:http://mcuworld.taobao.com/